Feb 17, 08:16 am


Doing a new pre-order. A sequel of sorts to Nuclear Family, here's something to stick on the back of your War Rig.


—
Brandon Bird
Feb 12, 05:51 pm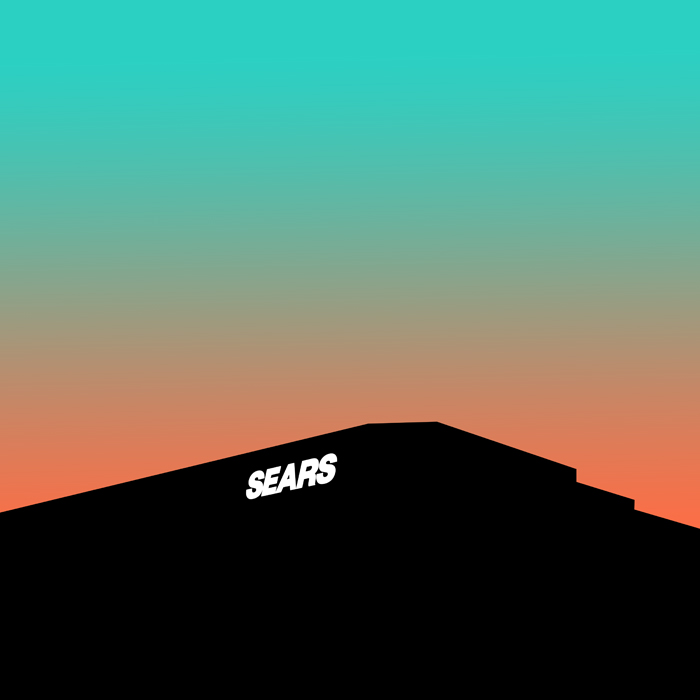 Another beautiful Sears print for you. View all the Sears pieces so far right here.


—
Brandon Bird
Jan 25, 03:52 pm
Continuing my tradition of grisly murder shows turned into inappropriate Valentines, here are "Hannibal"-entines. Get a set of eight stickers in my store and let your friends know you are thinking (of eating) them this Valentine's Day.


—
Brandon Bird
Jan 20, 09:19 am
In 2006 I launched my first online store with the help of a viral hit called SVU Valentines. Ten years later SVU is still kicking, and I'm still kicking, so I thought maybe I would do a brand-new set. This time they're stickers!


—
Brandon Bird
Jan 15, 10:06 am
First painting of the New Year. Prints and original for sale in the
store
.
—
Brandon Bird
Dec 22, 10:22 am
What a year in cinema it's been! Here is my tribute to that now-classic scene of Kenny G blasting his wicked tunes as he leads his army across the flats. Get prints here.


—
Brandon Bird
Nov 30, 08:50 am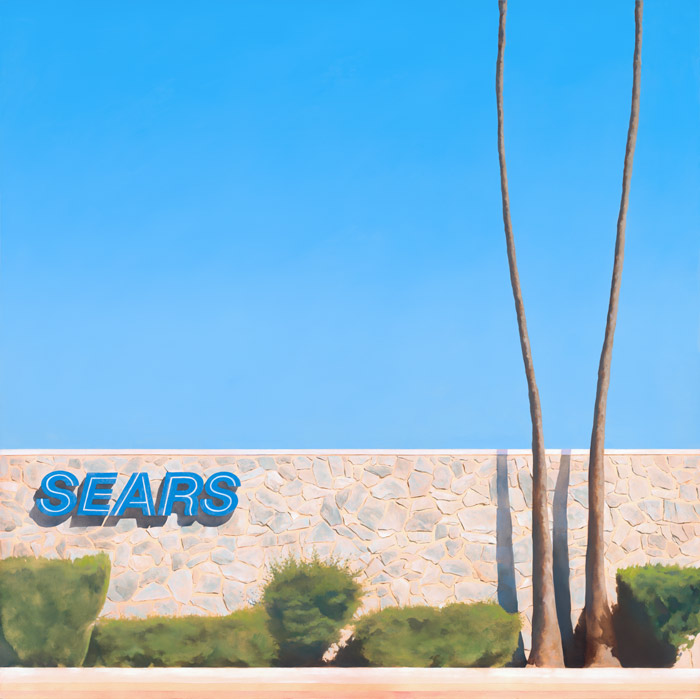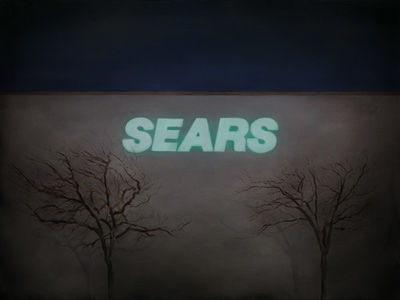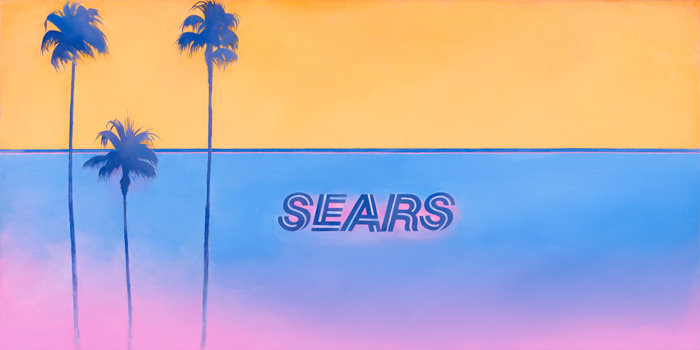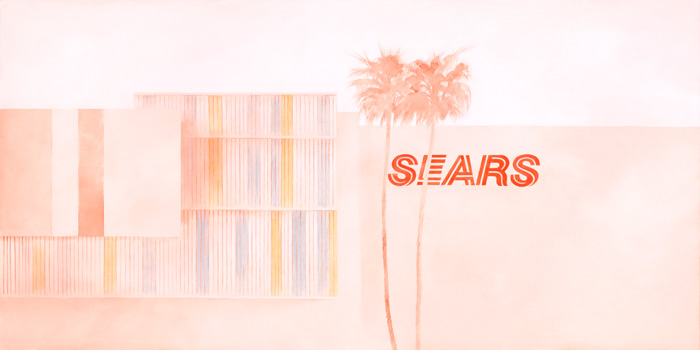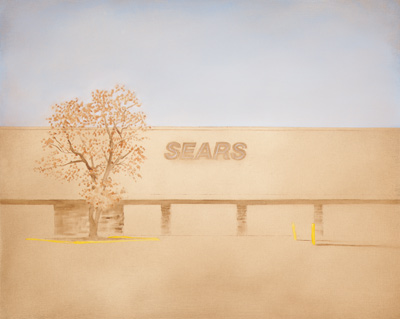 Two years ago I launched a Kickstarter to explore the great Sears stores of the American nation. Here is the latest round of work from that project. You can read about their development here and here, and get prints here.


—
Brandon Bird
Nov 9, 05:24 pm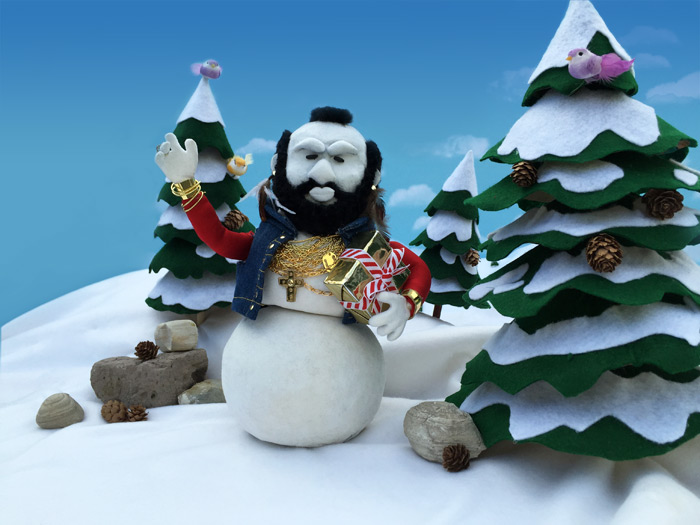 The 2015 T-mas cards are in! Get your set now! Every year I try to come up with a new greeting card design honoring T-mas, the most magical of holidays. This year I teamed up with my artist pal Erin Pearce (of Jurassic Park beetles fame) to bring to life this vision inspired by the T-mas specials of yesteryear. You can view some exciting "making of" shots on my Tumblr page.


—
Brandon Bird
Nov 3, 06:22 pm
—
Brandon Bird
Sep 27, 03:08 pm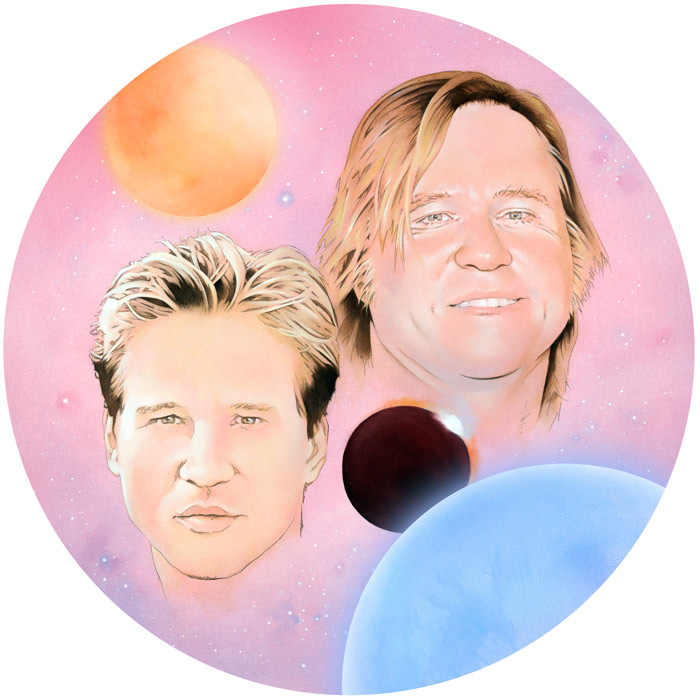 Some art is just plain old art. Other art is made to be put on a collector plate. You can pre-order "A Wind to Shake the Stars" as a beautiful 8.5" ceramic couple plate. Comes with a numbered certificate of authenticity signed by me, the artist (not by Val Kilmer, though. He has nothing to do with any of this).

Pre-order period will end October 25, 2015. The number ordered will be the exact number produced. Plate production takes about four weeks (made right here in the USA!), which means orders should start to ship late November or early December.

Also available as a normal paper print.


—
Brandon Bird
Aug 17, 01:56 pm
The start of a new campaign cycle means new campaign stickers. Get a set of five 7" x 3" McCoy 2016 stickers in my online store.

A story from the 2012 election: my friend since elementary school, Brian Laing (now a doctor and huge ACA proponent), had been trying to gather volunteers for a phone bank in Santa Monica, to call up voters a few days before the election to make sure they knew their correct polling place, etc. I hemmed and hawed, and on the Sunday I said I might come Brian called me up. "So are you heading over?"

"Probably later, still out running errands."

"Well Sam Waterston is here helping out." And then Sam happened to walk by so Brian handed off his phone.

"Brandon," Sam Waterston said to me, "Get your butt down here and help out!"


—
Brandon Bird
Jun 23, 06:05 am
Every year at Comic-con, people ask, "Do you have any Doctor Who stuff?" Well I did it, just for you guys! America's greatest hero "mashed up" with Britain's favorite Time Lord! See them all here. You can also get prints, a poster, or own an original (this is a rare chance to own a Brandon Bird painting for a fraction of their usual cost… the only catch is that they're paintings of Shia LaBeouf).


—
Brandon Bird