Wednesday November 28, 2012
Brandon Bird
Comment [1]

Tuesday November 20, 2012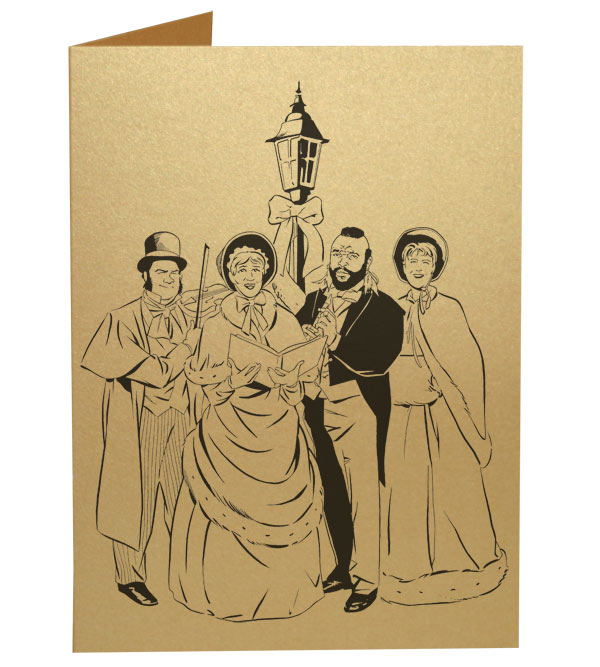 This year's T-mas card is here! And they are printed on shiny metallic gold paper. Cards measure 5" x 7", come 5 to a set and include envelopes, and you can order them by visiting the store page or by clicking the button below:


set of five 7" x 5" T-mas Carolers
cards w/ envelopes
$10 + shipping

—
Brandon Bird
Comment [1]

Thursday November 8, 2012
Here are some illustrations I did in 2011 for a Businessweek article on Mormon CEOs. I never got around to posting them last year, and with Romney leaving politics to become a future ironic reference, now seems as good a time as any. The other guys depicted are Douglas Conant (Campbell Soup), Eric Varvel (Credit Suisse), David Neeleman (Jetblue), and John Huntsman.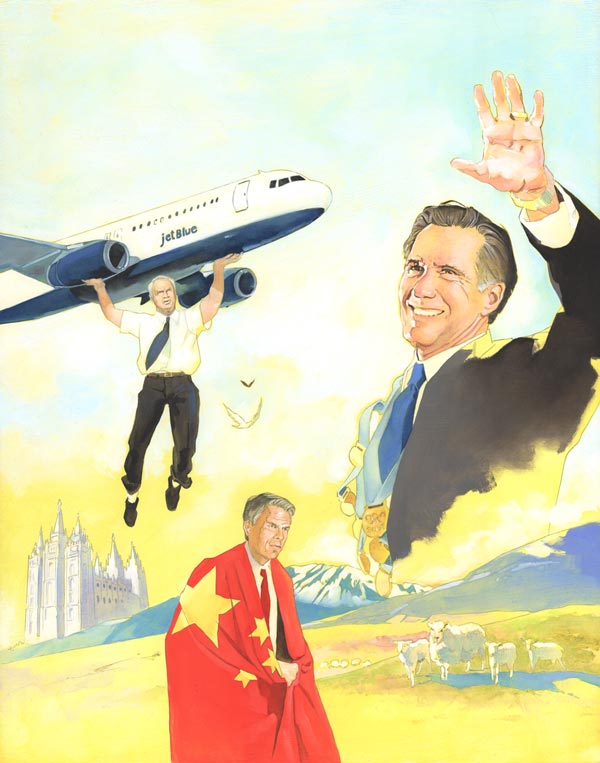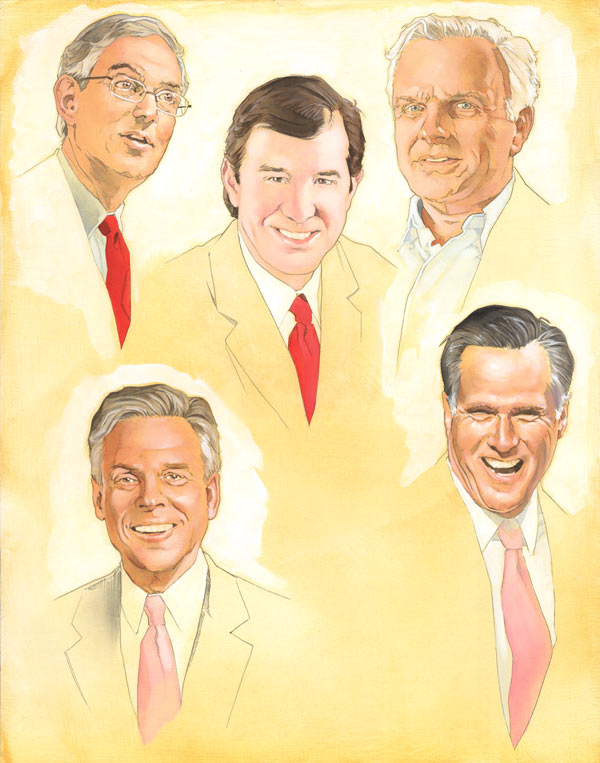 —
Brandon Bird