Jul 18, 11:25 am


I have begun a mighty quest to paint every Ewok, and you can view and/or buy the portraits in my store.


—
Brandon Bird

Apr 27, 09:04 am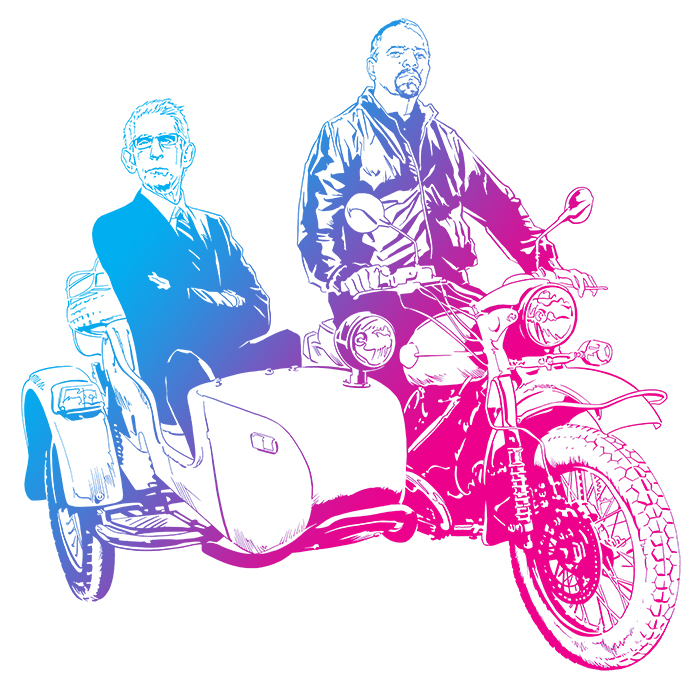 The Cool Patrol is here, along with a bunch of other new Spring items in my store.


—
Brandon Bird

Feb 27, 09:32 pm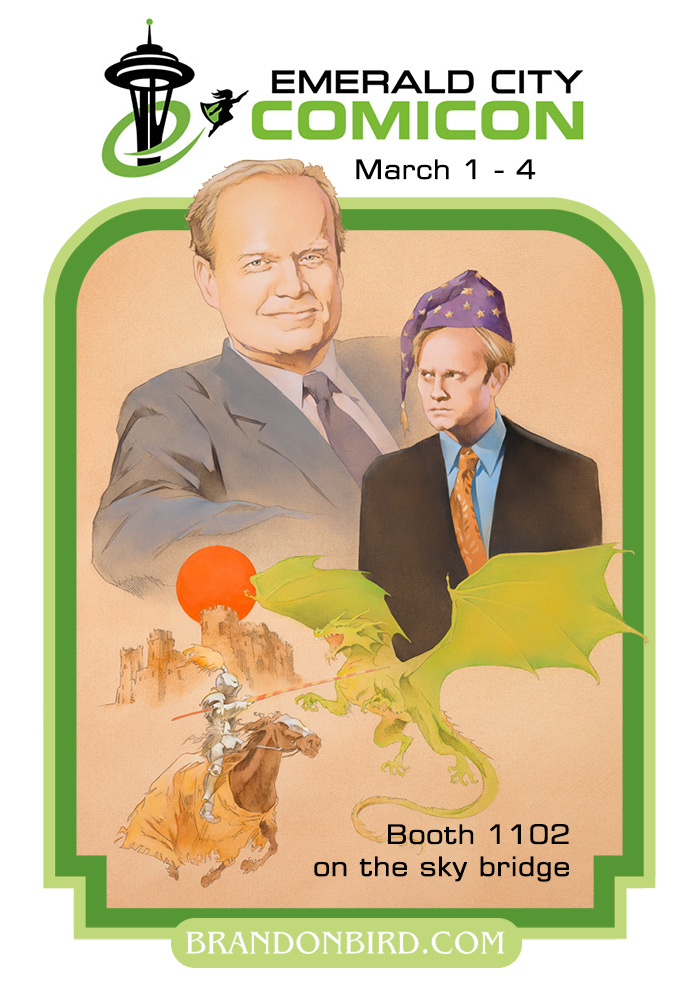 Heading up to Seattle once again for Emerald City! Find me on the sky bridge, booth 1102, with other artists from the TopatoCo-affiliated artists! If you don't live in Seattle or like Seattle, I'll also be coming to San Diego Comic-Con and Thought Bubble UK later this year! (Also on tap for this year amongst many other projects: rebuilding this website and turning into a modern internet masterpiece.)


—
Brandon Bird

Feb 14, 01:46 pm
Brandon Bird

Nov 27, 08:47 am
The 2017 T-mas card design is, much like its subject, a unique and beautiful creation. These are printed on blue paper using metallic silver ink, and come with metallic silver envelopes. Order a set in my store and they should ship out beginning December 4th.


—
Brandon Bird

Oct 25, 10:30 am
This year marks the 40th anniversary of the original Star Wars movie. But did you know it is also the 21st anniversary of the Lucasfilm multimedia event Shadows of the Empire? Designed to include everything but a movie, the unforgettable story was told across trading cards, action figures, a soundtrack, even one of the first Nintendo64 games. But what if…? What if they actually had made a movie back in 1996? Who would have brought to life the now-classic Star Wars characters Dash Rendar, Prince Xizor, and Guri the life model android? The film may never be real, but now you can buy the poster.


—
Brandon Bird

Aug 22, 11:53 am
Remember that time last year when I went to Kickstarter to get money to fund a Jerry Orbach art car? The dream is real.


—
Brandon Bird

Jul 19, 07:59 am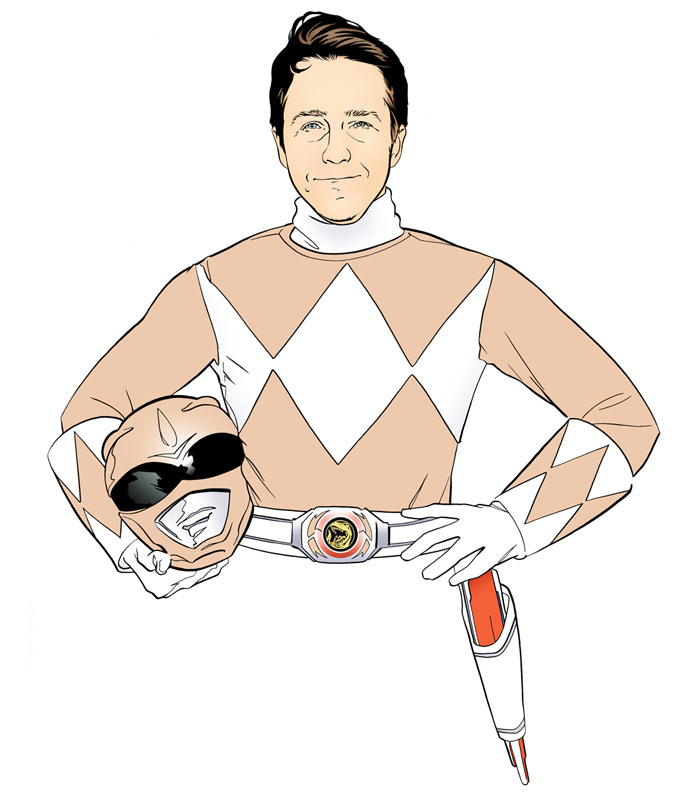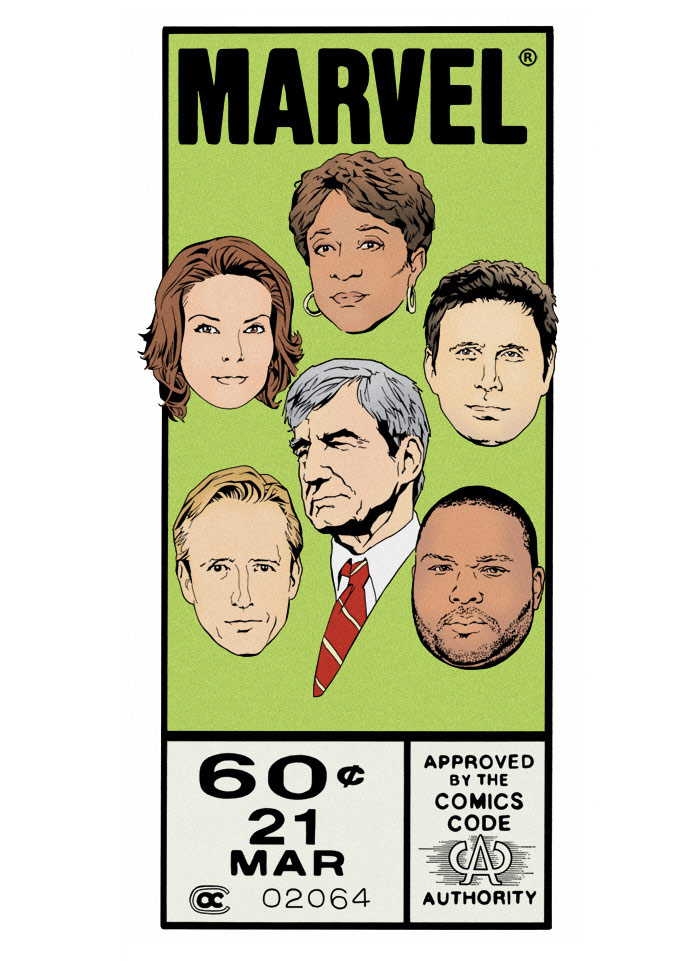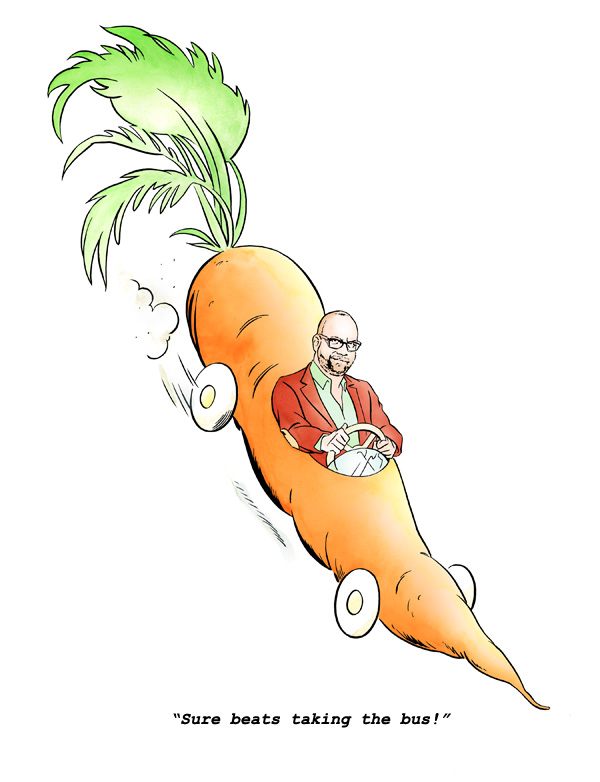 Comic-Con is here! I've added some new prints to my store in honor of comics and the storytelling arts, and you can save 17% on all prints using coupon code SDCC2017 (expires monday the 24th). If you can make it to the show itself, I'll be at booth 1229 with Topatoco. I'll also be part of a panel on Friday with some other cool artists.


—
Brandon Bird

Jun 27, 09:04 am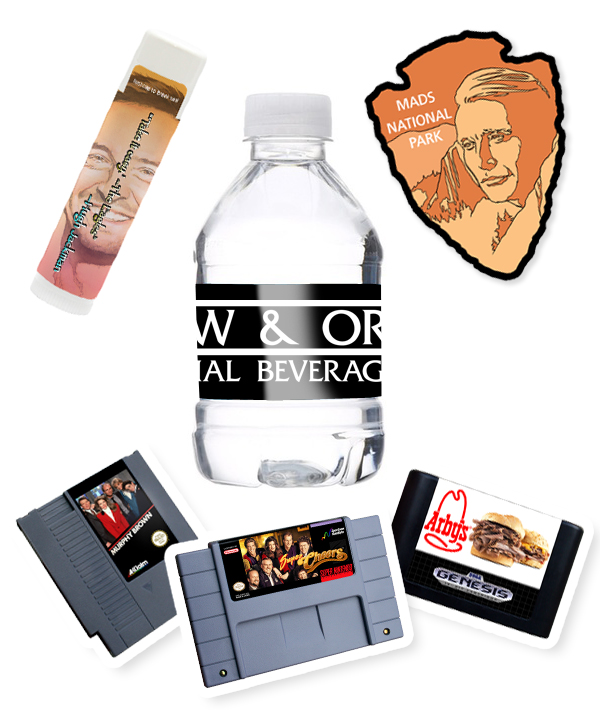 I've had fun over the years creating theme packages for things like the Jerry Orbach car Kickstarter rewards and the Sears Fan Club Kit, so I thought, why not make a new kit full of weird art items every over month?


The first kit, which will ship at the end of July, is themed around "summer" and includes Hugh Jackman inspirational quote lip balm, an 8 oz. bottle of Law & Order: Special Beverage Unit ("In New York City's war on thirst, improper hydration is considered especially heinous"), classic video games sticker set (Murphy Brown on NES, Super Cheers on Super Nintendo, and Arby's on Sega Genesis), Mads Mikkelsen National Park embroidered patch, plus a few extra surprises.


The cost is $19.99 + shipping for each kit (six kits per year), and you can get more info and sign up in my store.


—
Brandon Bird

Jun 26, 12:14 pm
Brandon Bird

Apr 19, 09:58 am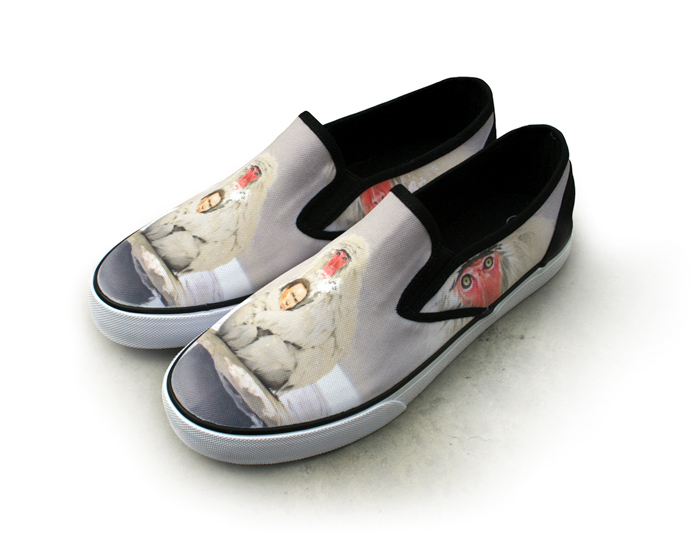 I sell shoes now. Right now I have just a smattering of designs like Uncanny Valley and Bad Day on the High Sea, but the possibility exists to do pretty much anything, so if there's a painting of mine you'd like to see transmorphed into a show, drop me a line. Also new in the store: this artistic T-shirt of Sears.



—
Brandon Bird

Jan 23, 08:20 pm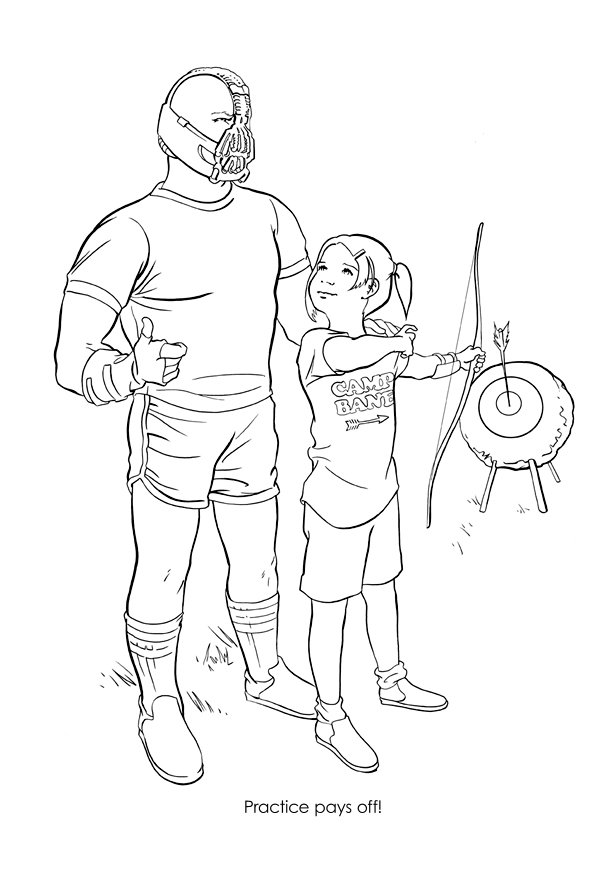 I'm thrilled to announce that I'm officially drawing the adventures of Bane for DC Comics! Look for "Bane's Coloring Corner" every month, starting with three pages in Doom Patrol #4, out in comic shops Wednesday, January 25th.


—
Brandon Bird